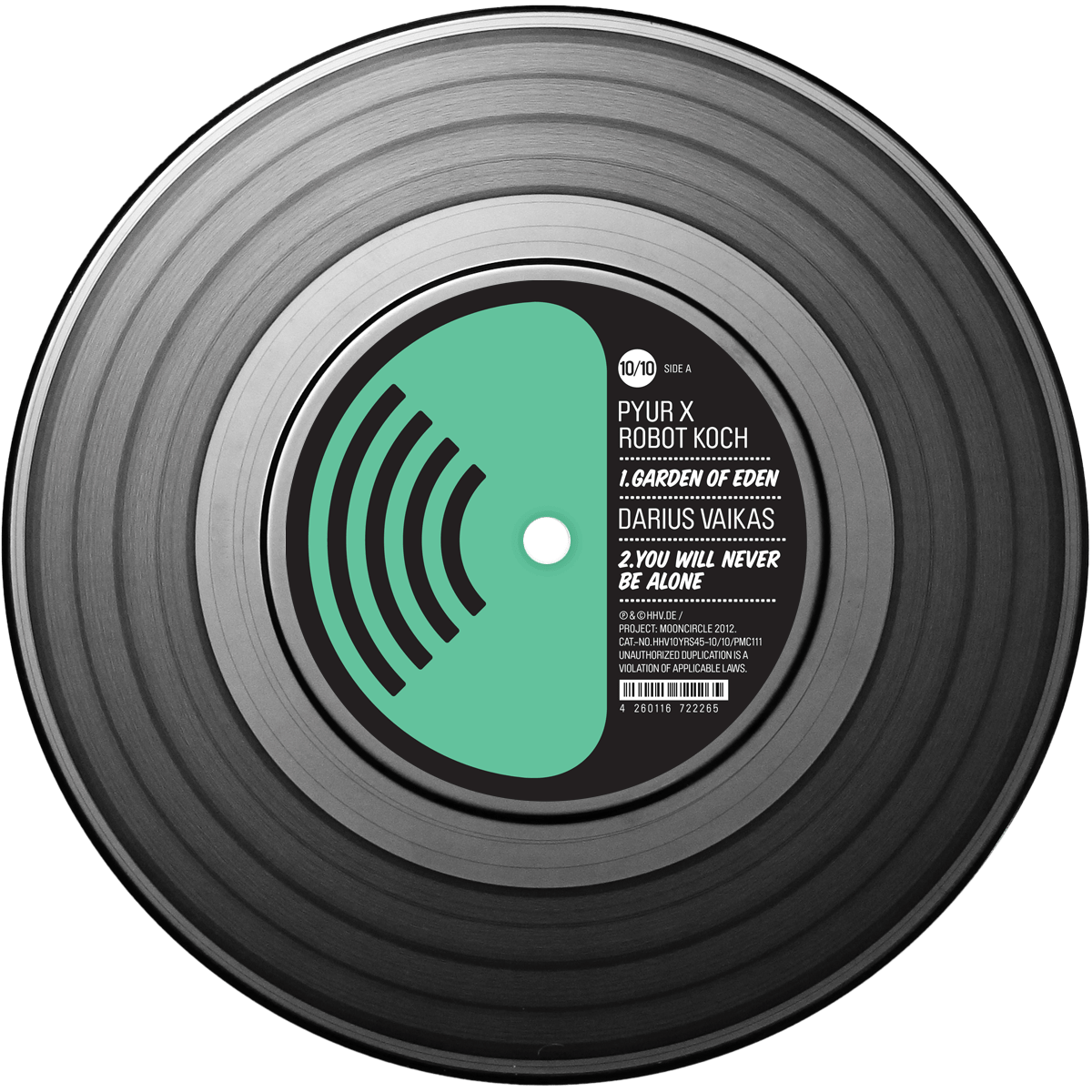 Release.

V/A – 10 YRS hhv.de 45 Volume 10



Date

05.01.2013




Catalog

PMC111




Genres




Artist



Where to buy ?
You can order the exclusive vinyl  version at hhv.de – EU
Digital download at Bandcamp
Description.
Ten years of existence and constant progress is no easy endeavor and it's honouring all the more to celebrate all these years of succesful cooperation with the tenth and concluding release of the '10 YRS hhv.de 45' series.
The limited 7" contains four exclusive tracks produced, coproduced or remixed by label-avantgarde Pavel Dovgal, Long Arm, 40 Winks and Robot Koch, who could not embody the development of Project: Mooncircle any deeper, and, moreover, introduces just recently signed Pyur and Darius Vaikas, foreshadowing a possible future of the label.
Artwork by LGB5 | Mastering by Sven Friederichs | A&R: Malte Tarnow & Gordon Gieseking.
Tracklist.
01

Garden of Eden

PYUR x Robot Koch

02

You Will Never Be Alone

Darius Vaikas

03

Kodak Moment (Long Arm Remix)

40 Winks

04

Mouth

Pavel Dovgal