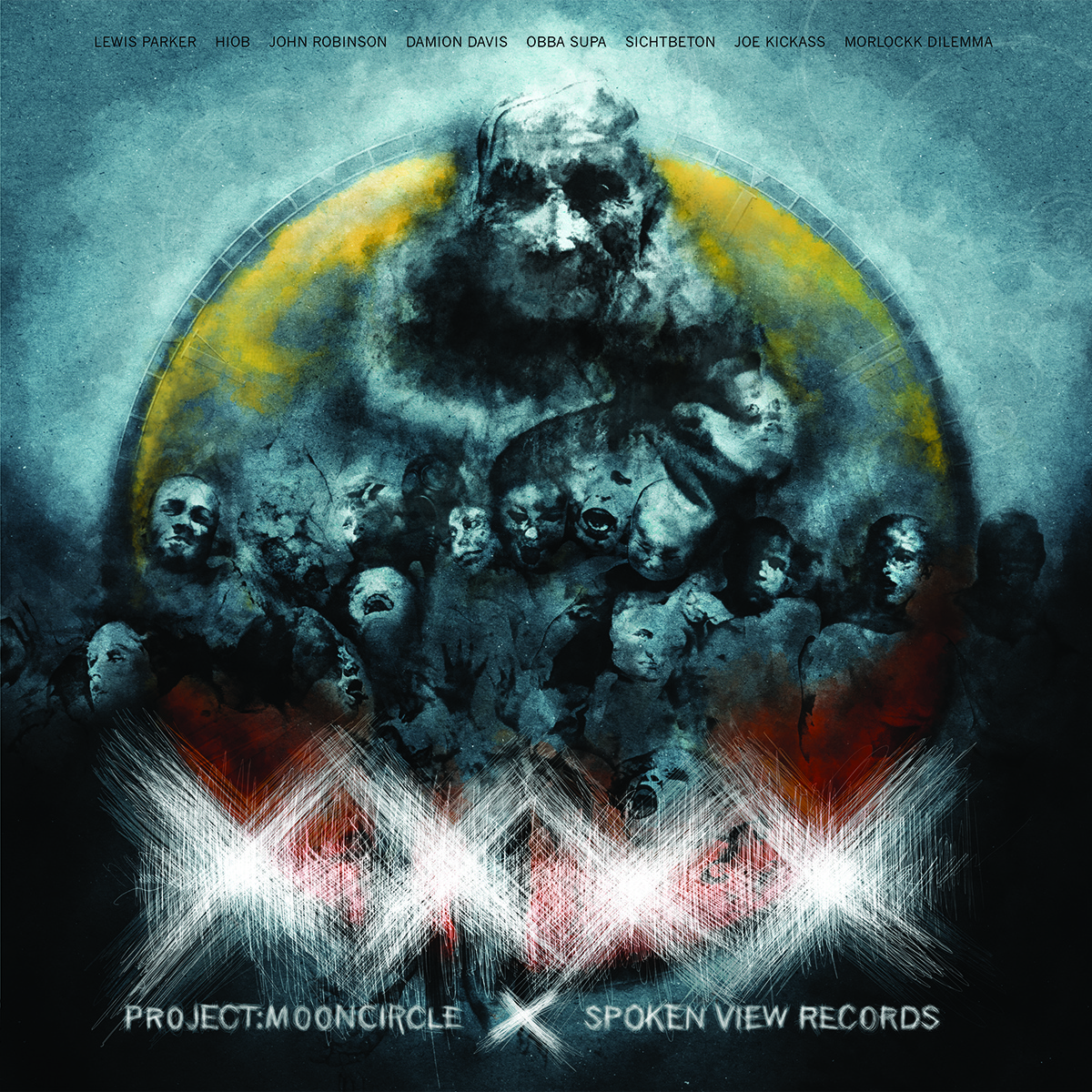 Release.
Project: Mooncircle x Spoken View Records – The Zeitgeist
Date

01.04.2010

Catalog

PMC058

Genres

Artists
Where to buy ?
You can order the vinyl version at hhv.de – EU
Description.
PROJECT: MOONCIRCLE and SPOKEN VIEW RECORDS present
THE ZEITGEIST EP
The two Berlin-based labels combine forces to create a supreme independent Hip Hop release. A mere dozen of artists, utilizing two different languages, to simply provide you one thing: Good music. While Spoken View holds a good share of top notch German Rap artists, Project: Mooncircle delivers the wide diversity of its intercontinental network of musicians. The likes of Netherland's newcomer Joe Kickass , British dynamic duo Obba Supa, German avant-garde lyricists Sichtbeton, UK-Rap legend Lewis Parker, rhyme-roughnecks Morlockk Dilemma and Hiob, go-to-guy Damion Davis, John Robinson from former Fondl'em fame – all unite in the strong believe in the culture of Hip Hop.
Following the labels' ideals, you'll get a cinematic artwork on top of that, collectively composed by Gordon, V.Raeter and The Binh.
Tracklist.
01

 Real Mc's Joe Kickass & Morlockk Dilemma (produced by Morlockk Dilemma & Killing Skills, Lyrics by Joe Kickass & Morlockk Dilemma)


02

 Roots And Foundation John Robinson & Damion Davis (produced by Gordon, Lyrics by John Robinson & Damion Davis)


03

 Somthings Wrong Lewis Parker, Hiob & Eastkoast (produced by Lewis Parker, Lyrics by Lewis Parker & Hiob)


04

 Titans Obba Supa & Sichtbeton (produced by V. Raeter, Lyrics by Lunte, Teknical Development & Hey!Zeus)


05

 Real Mc's (Instrumental) Joe Kickass & Morlockk Dilemma (produced by Morlockk Dilemma & Killing Skills)


06

 Roots And Foundation (Bonus Beat) John Robinson & Damion Davis (produced by Gordon)


07

 Somthings Wrong (Instrumental) Lewis Parker, Hiob & Eastkoast (produced by Lewis Parker)


08

 Titans (Instrumental) Obba Supa & Sichtbeton (produced by V. Raeter)