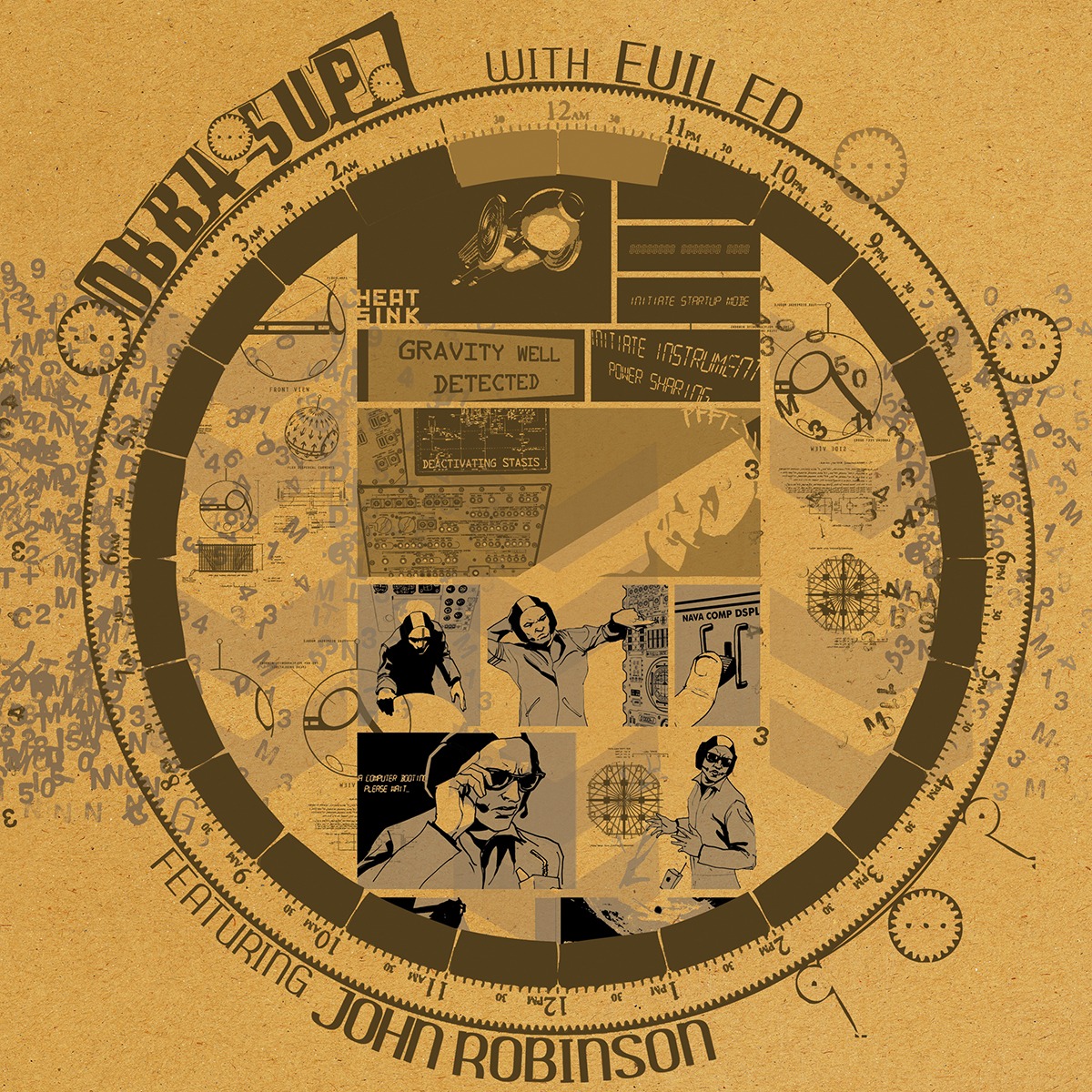 Release.
Obba Supa Featuring Evil Ed & John Robinson – Midnight Mathematics
Date

04.12.2009

Catalog

PMC051

Genres

Artists
Description.
"6 months ago I came into contact with a Dr who had died in the year 2070; he ate mango meat and quoted a poem by Parsifal. We spoke on the metaphysics of exchanging time with space over goat cheese, sweet potatoes and super malt. I enquired about the plotline of the final episode of Hollyoaks.
 He had questions of music……
I answered with The OBBA SUPA. 
He nodded and disappeared behind him he left a paper explaining the relation between the vibrational frequencies of midnight and the correlation of it with a Greek record by Mapineaa. Knowing nothing of the intricate art of vibration manipulation, I passed on the mathematics and the record to The OBBA SUPA. 29 hours later I received this…………………………….
"
Extract taken from the life and times of the entity called you…….
Artwork by Gordon, V. Raeter & Big Blue Eye (Winner of the graphic contest). Presented by Boombox Distribution Network & HHV.DE.
Tracklist.
01

Midnight Mathematics Feat. Ray Vendetta

02

Midnight Mathematics (Instrumental) Feat. Ray Vendetta

03

Day in Life

04

Midnight Madness (Remix by Evil Ed) Feat. Evil Ed, Ray Vendetta & John Robinson

05

Midnight Madness (Remix by Evil Ed | Instrumental) Feat. Evil Ed, Ray Vendetta & John Robinson