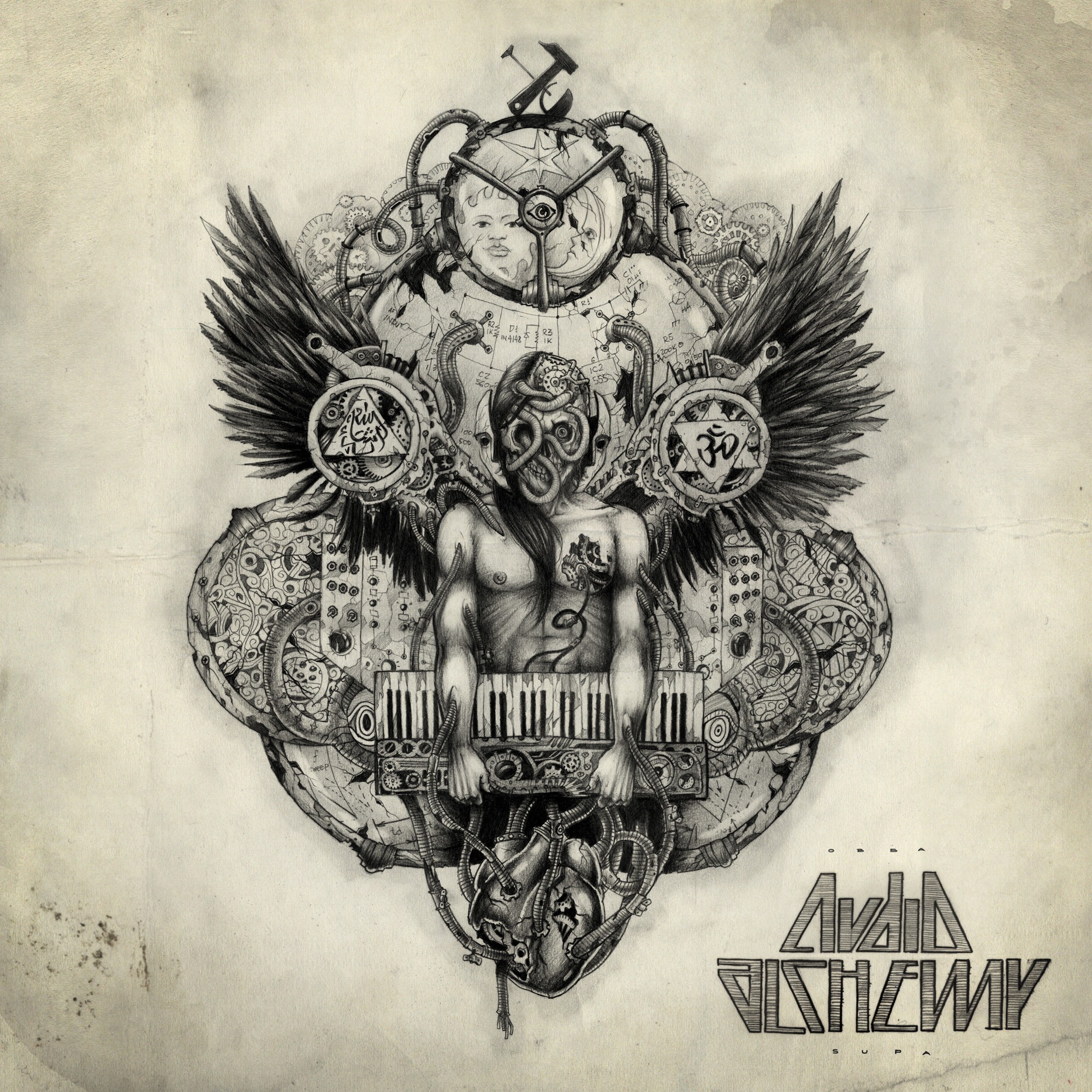 Release.
Obba Supa – Audio Alchemy
Date

10.09.2010

Catalog

PMC064

Genres

Artists
Where to buy ?
Digital download at Bandcamp
Description.
Using natural elements pure metals and alloys to heal build and strengthen life is a byproduct of the main pursuit of alchemy, the search for the purest form of existence. This process of thought applied to sound, being sampled, live, wood, brass, improvised and written alongside the voice and lyric of truth and spirit form audio alchemy.
Audio Alchemy features London soul singer Shuanise who has worked with Eglo, Brownswood and Producer Flako, it also feature Czech Republics own Radimo on horn and flute. All production/mix/arrangement handled by Hey!zeus and Lyrics by Teknical Development with additional lyrics by featured Artists.
This is the third release the Obba Supa have had with Project: Mooncircle within a year following Midnight Mathematics 10" ft John Robinson and Evil Ed on the Remix and To:am / Free:am. This is a free download for all the peoples!
Original paint by Bioniq & typo illustration by The Binh.
Tracklist.
01

Audio Alchemy Obeah Magik Tonez

02

Pure Intentions Intro

03

We Are Right Now

04

Black Candle Music

05

Dont Test Me Feat. Shuanise

06

Scatty Intermission

07

Hold a Mehdi

08

Life In London Feat. D.N.T

09

Beaks On Faces

10

Raw Footage

11

Ear Drums

12

Cracked Friendships

13

Too Far Gone Feat. Shuanise

14

Dont Test Me Feat. Shuanise (Bonus: Bioniqsoundlab Remix)