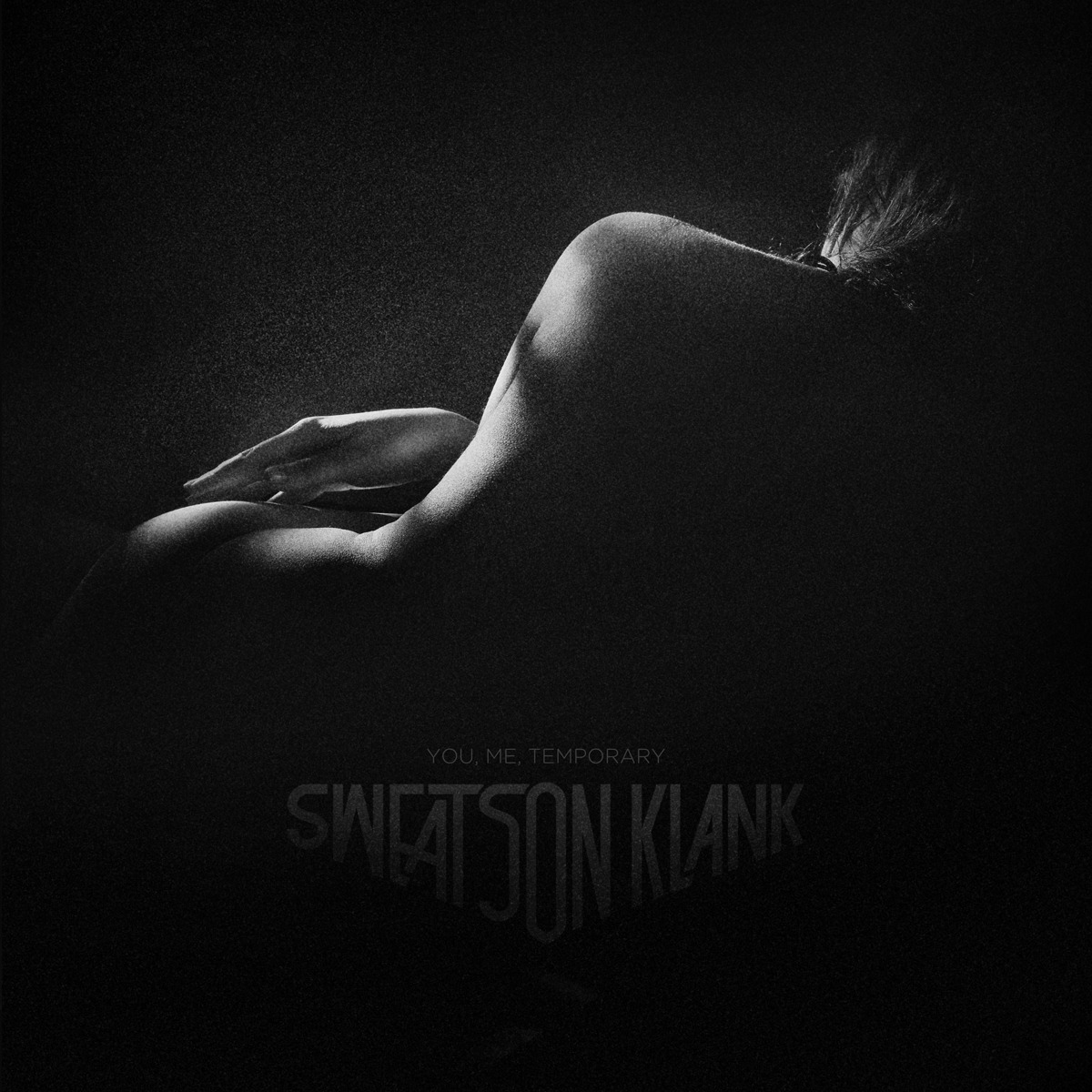 Release.
Sweatson Klank – You, Me, Temporary
Date

02.04.2013

Catalog

PMC114

Genres

Artist
Description.
  From its opening notes 'You, Me, Temporary' announces itself as music from the soul reaching for the soul. The album recounts a modern day love story through the musical eyes of its protagonist, Sweatson Klank. It's a story of love in the fast lane that touches on the good – innocence, romance, lust, sex – and the bad – drugs, debauchery, loss of self, despair – before closing with the peaceful beauty that comes with total acceptance of what is. 'You, Me, Temporary' is Sweatson Klank's third full-length album in 10 years, and it shows just how extensive the Los Angeles native's artistic growth has been. The music tight ropes between electronic, hip hop and futuristic R&B, sidestepping obvious boxes while finding its own effortlessly. 'You, Me, Temporary' transcends genres, balancing the vulnerable and sensual with the rough and jagged. The album has an emotive and sometimes pressing quality, in direct opposition to today's disposable music mania. The hypnotic interplay of chords, melodies and rhythms draws you in and is equally effective in headphones as it is on the dancefloor. The warmth of analogue equipment flirts with expert sampling and chops that evoke the playful soul of '90s R&B and the heartfelt angst of classic hip hop while remaining forward thinking. A wide cast of vocal guests help recount the different tales and stages of this story: Vikter Duplaix, Ango, Selfsays, Doc Illingsworth, Deniro Farrar, Anna Wise of Sonnymoon and Pat Parra. Upbeat and energetic songs sit next to hypnotic ballads, the sort most conducive to 'baby making' you might even say. The music is often elating, sexy and at times dreamy but also progresses to show melancholy and despondency in the sincerest way. Sometimes playful, sometimes serious the vocal tracks add a human dimension to the story that 'You, Me, Temporary' tells, completing its message and taking the album to that proverbial next level. With this third album Sweatson Klank puts aside self-indulgence for simple honesty and the maturity that only comes with being a seasoned artist. 'You, Me, Temporary' tells a timeless story in a compelling way, and while its title hints at the trials and tribulations behind relationships, the overt concept lies in the impermanence of everything around us.
Tracklist.
01

Oblique

02

Opium Scented

03

Waiting feat. Vikter Duplaix

04

Asking For It

05

15 Bucks feat. Doc Illingsworth

06

Bed That

07

Fuck & Fight feat. Deniro Farrar

08

I Shouldn't Be Here feat. Ango

09

Morning After Pills feat Anna Wise of Sonnymoont

10

Contemplate

11

Till The End feat Self Says & Doc Illingsworth

12

Even If We Get Too High feat. Ango

13

Still Dark feat. Pat Parra

14

Chasing You

15

The Get Over

16

All This Time

17

Waiting (Instrumental)

18

Asking For It (Instrumental)

19

15 Bucks (Instrumental)

20

Fuck & Fight (Instrumental)

21

I Shouldn't Be Here (Instrumental)

22

Morning After Pills (Instrumental)

23

Till The End (Instrumental)

24

Even If We Get Too High (Instrumental)

25

Still Dark (Instrumental)
Quotes.
I love it.
Damnnnnn is all I can say!
Beautiful collection of soundscapes
You, Me, Temporary by Sweatson Klank is a truly sexy album. The textures, lyrics and all around production bring a combined sensuality that is missing in most electronic music. I always see a film when listening to the album. There are many guest vocalists, but the star here is Klanks instrumentals. Tunes that would sit comfortably next to Drake/weekend as they would next to Flying Lotus. Bravo to such an adult album.
Thanks for this album Some GooOd Slowjamzzz on there! Already played 15 Bucks feat. doc Illingsworth instrumental version on Walrus System!