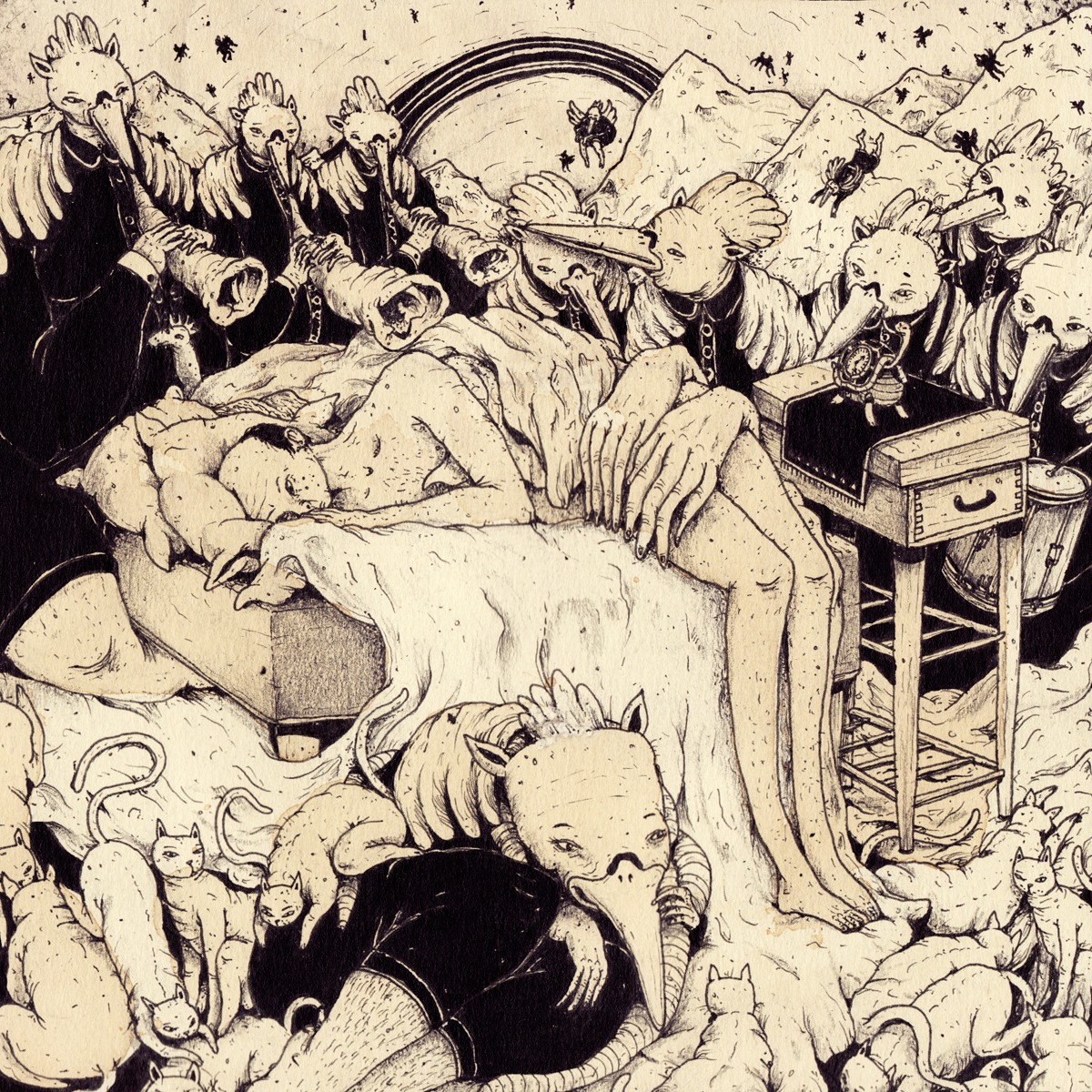 Release.

Sweatson Klank – Elevate Me
Date

04.05.2012

Catalog

PMC101

Genres

Artist
Description.
With over ten years' experience in the music game, including three full length albums and a slew of EPs, Sweatson Klank – formerly known as Take – is one of L.A's longest standing producers working at the periphery of hip hop and electronic music, a man who had a direct hand in shaping L.A's beat scene in the 00s through the Sketchbook night alongside Kutmah. Whether or not you've heard his music before you'll n have felt the impact of his work. After a two-year hiatus Sweatson Klank returns with the Elevate Me EP on Project Mooncircle, five tracks that further cement him as one of the nicest and most articulate producers in the game today.
Elevate Me is both a departure from Sweatson's previous output and a continuation of what has made him a unique voice in L.A's thriving instrumental hip hop and electronic scene. From the opener Always You the bar is set high with music that could only come from someone with musical savoir faire born of experience and hard work. The music is intricate and playful, the rhythms are hard to resist and the melodies perfectly match the uplifting mood, qualities that are carried throughout the EP.
Own almost feels like a band is playing yet it's all coming from one man's mind. The track references both Sweatson's hip hop lineage and a deep understanding of the emotional potentials of electronic dance music. The tempo might surprise you at first but once you let the music take you in you'll be pressing play again in no time.
I Can't Explain is an ode to Sweatson's love of hip hop, of the beat. The crunchy breaks will make your head nod before you've even realised it while the melodies and samples evoke images of sunny, lazy L.A days.
All of these ideas are further explored on My Love Is Here where certain tropes of popular dance music are put to use in a way that is rarely heard today. Instead of being the all-consuming focus of the song, the bass is used to reinforce the rhythmic foundations and combined with a beautifully emotive vocal sample that can seem jarring at first yet makes perfect sense. There is a subtlety to the music that really shines through on repeated listens.
In Between closes proceedings, winding things down with a smoother mood that's still full of musical intricacies. Combining melancholic vocal samples with uplifting melodies and intricate rhythms, Sweatson manages to push through emotions that seem to burst out of the music, rendering any discussion of genre or style irrelevant. Elevate Me is genuine, honest music born of emotions and offered to the listener with no disguise. It's subtle and beautiful and it lets Sweatson Klank's experience shine through in a way that will no doubt appeal to both old and new listeners. Jump aboard and let yourself be taken on a ride.
Written, produced and mixed by Tom Wilson. Mastered by Sven Friederichs | A&R: Gordon Gieseking & Laurent Fintoni. Original Drawing by Marcus Gunnar Pettersson. Design and typo by Gordon Gieseking. Release date: May, 4th. Limited edition clear transparent vinyl!.
Quotes.
Love this EP.
Sounds dope!
That' a niceee record!!
Big vibes on this one, looking forward to playing on radio/ out.
EPIC!
FCKIN BRILLANT !! LOVE THIS.
Verrrry nice!
Pretty interesting vibe. Inbetween hiphop beats and post dubstep… interesting enough and good to give it a couple spin.[/blockquote


I really like it, can be played on the radio + club.
Really quality EP – didn't know the artist, will be digging into them more…top release.
This sounds very hot. Will support on my radio show.
Like this a lot!
Thanks! Wicked ep!!
Tracklist.
01

Always You

02

Own

03

I Can't Explain

04

My Love Is Here

05

In Between