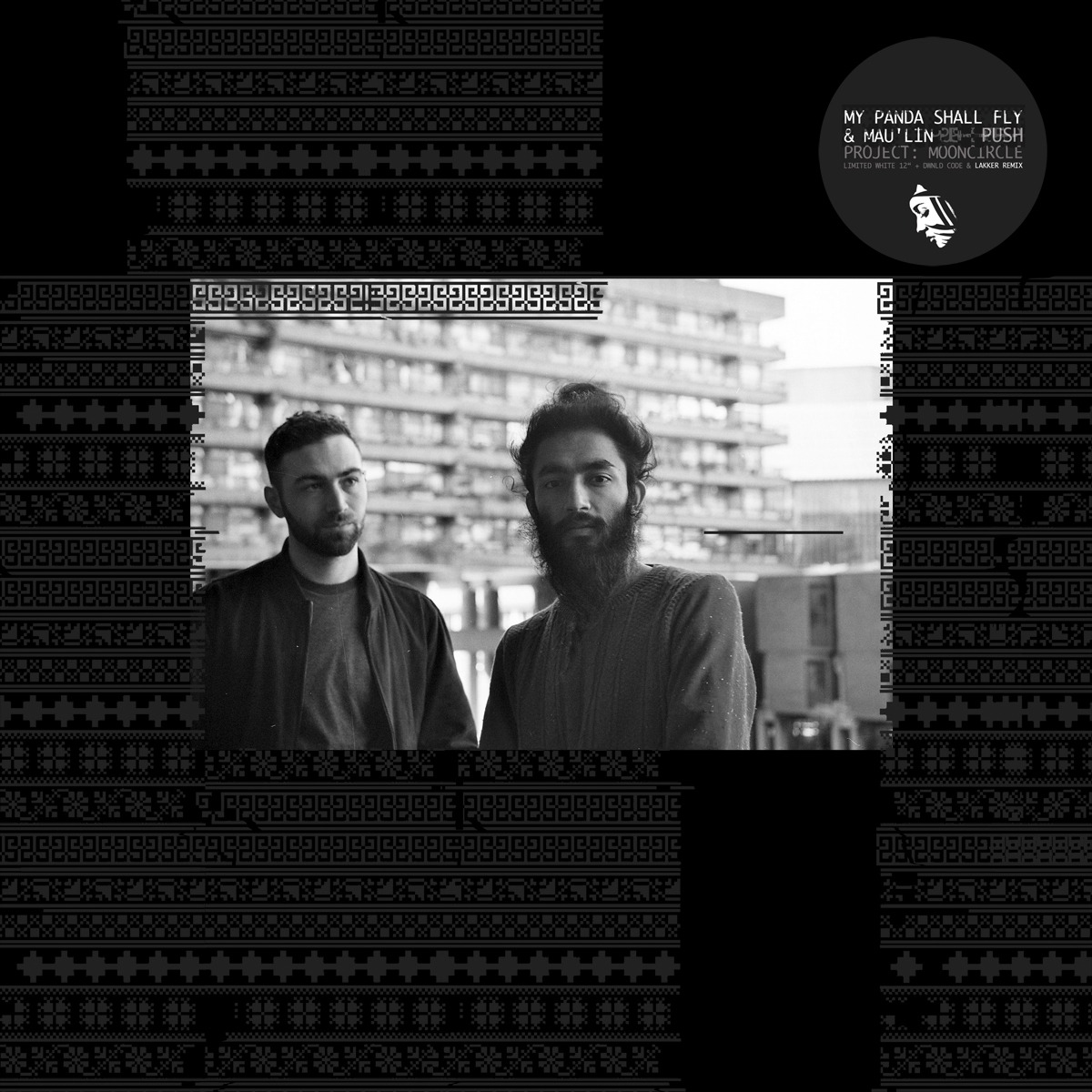 Release.

My Panda Shall Fly & Mau'lin – Push



Date

09.10.2014




Catalog

PMC133




Genres




Artists



Description.
'Push' sees the bridging of two minds, a spontaneous event of shared loops, ideas and vision. My Panda Shall Fly & Mau'lin join creative forces giving birth to five abstract free-form compositions. Having followed each others work for some years, the pair found themselves in an East London studio first commencing a sonic dialogue just days before Christmas.
Each track breathing a new life; a conventional genre is hard to pin down. Fusing elements of neo-jazz, broken house and down-tempo ambient, resulting as an eclectic product of unforeseen joint creativity.
Opening track 'Sea Beast' heralds entrance into a murky journey through time and space. With jilted, broken keys drizzled upon a throbbing bassline a distant moan finds its way through dense textures. 'Red', eases up tightened bolts, it lifts a hazy smog with its loose, almost 'Buddha Lounge' melodies. A poly-rhythmic venture of crossing synths, snares and percussion each teasing the other in & out. Taking you into a videogame-like realm, 'Gingerbread House' summons intrigue with a conflict of virtuous and sinister emotives. Its minimal pulsing bass line transports an ethereal synth with playful bleeps and shuffling stirs. Calling in Irish outfit Lakker, they instinctively gravitate towards the more organically moulded '15Keys'. Dismembering a canon of cascading marimbas and chromatic percussions they splice and reconstruct it into a euphoric slow burner. Marking the last leg of an enchanted journey, 'I' finds its dance-floor energy in swelling melodies and a confident staccatoed bass gifted with sharp hi-hats & breaks. Twinkling keys descend as if embossing a newly-cleared night sky with falling stars.
Devoid of preconceived concepts, MPSF & Mau'lin have managed to bind together their own musical idiosyncrasies creating an EP of seductive suspense and intelligent textures.
Written, produced & Mixed by Suren Seneviratne & Gareth Sprey. Mastered by Sven Friederichs. Photos by Sophie Wedgwood. Layout & design by Gordon Gieseking. A&R: Aine Devaney & Gordon Gieseking.
Tracklist.
01

Sea Beast

02

Red

03

Gingerbread House

04

I

05

15 Keys (Lakker Remix)

06

15 Keys (Bonus Digital)
Quotes.
Fortunately, this collaboration brings out the better sides of both.
Lovely EP of explorations in sound and ambience!
Some great deep space dreamy beats
Gorgeous stuff. Glad to have a Lakker remix on here! A2 and A3 are the ones for me