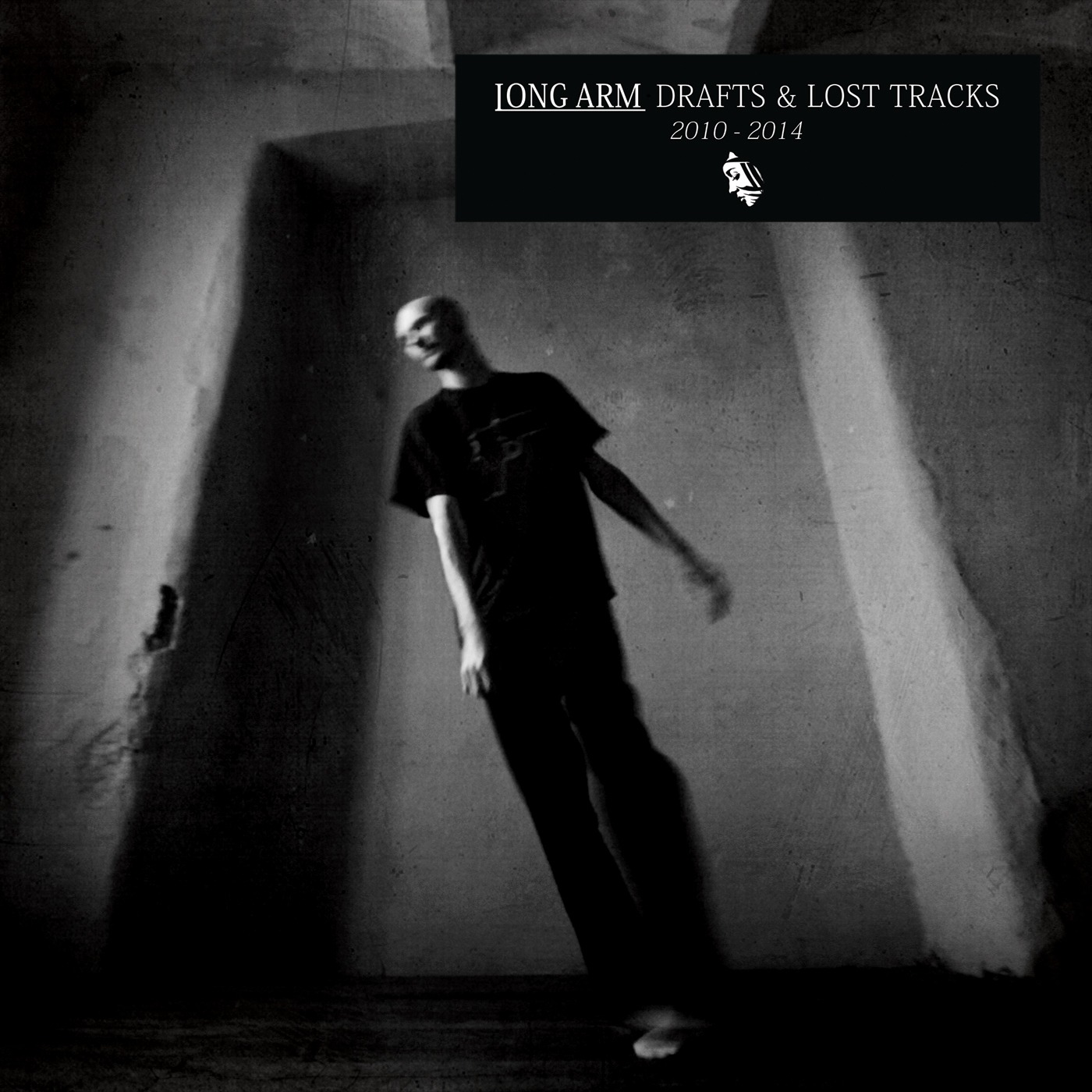 Release.
Long Arm – Drafts & Lost Tracks (2010 – 2014)
Date

25.03.2016

Catalog

PMC153

Genres

Artists
Excerpts of press or air play outcomes.


Description.

'Drafts & Lost Tracks' is a compilation of previously unreleased tracks. This album includes selected works from the period between 2010 – 2014. Unfortunately, many of these were never finished because of an incident at the beginning of 2014. But for me every single one of these compositions is an important point on my musical way. That is why I want to share them with my listeners, just like I share my memories with good friends.
'Drafts & Lost Tracks' comes out worldwide on vinyl (including download code).
Original photography by Ilina Vicktoria. Layout, typography by Gordon Gieseking. A&R: Gordon Gieseking and Malte Tarnow. Mastering by Sven Friederichs.
Tracklist.
01

Rain Around

02

Butterflies

03

FUN

04

You

05

Undeeer!

06

Caves Of The Consciousness

07

Sleepsafe feat I.V.A. & R. Gadzhimuradov

08

Turkey feat I.V.A.

09

Vinyl Noise feat I.V.A.

10

Clouds Over The Foresthead feat R. Gadzhimuradov

11

THE END
Quotes.
Brilliant!
One listen will have any fan of emotion-rich electronica grinning for days!
Clouds over the foresthead is a brilliant slice of jazz/electronic which I'm glad see's the light of day.
A great listen, the sound takes me back a bit which is only a good thing. Caves of C is the jam.