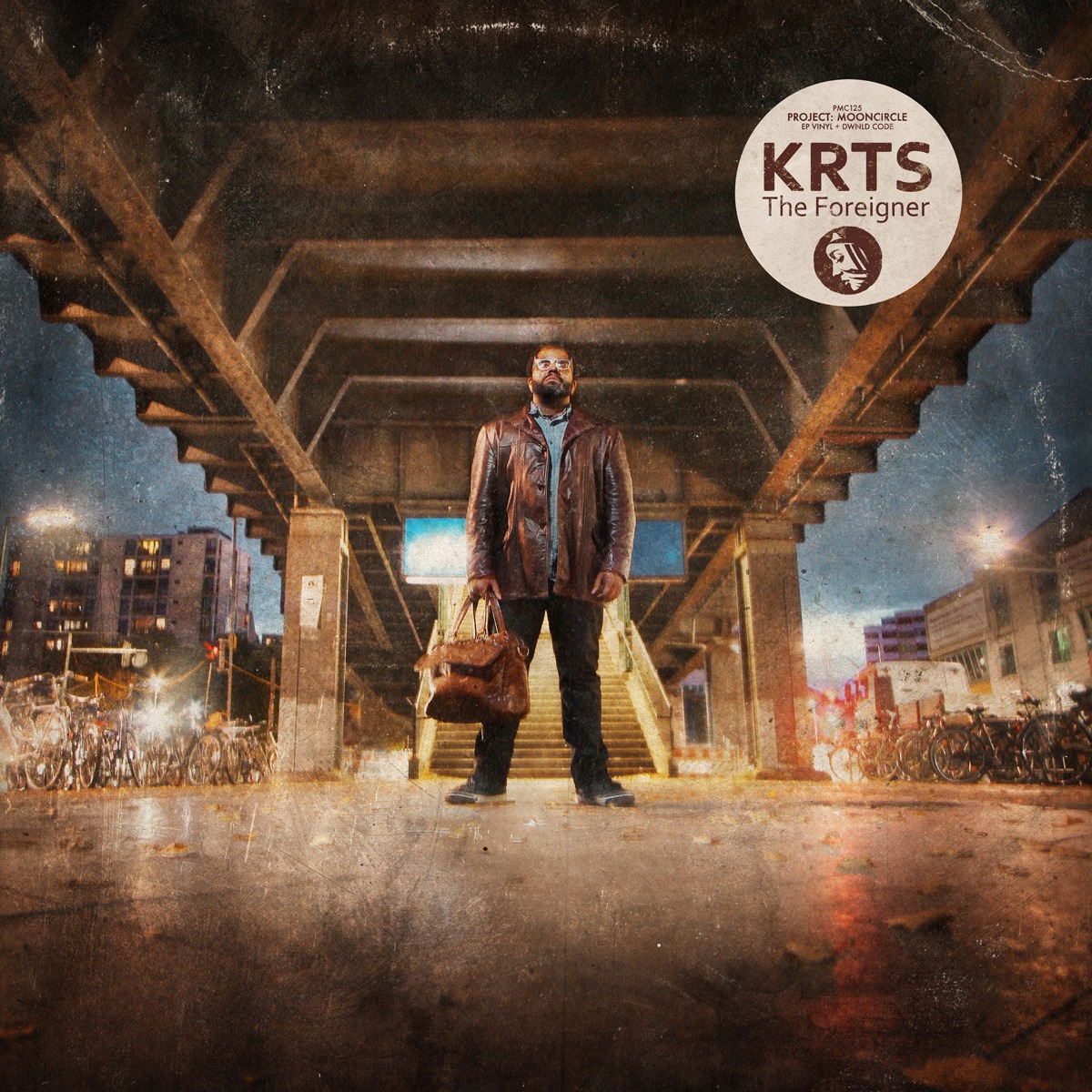 Release.

KRTS – The Foreigner
Date

06.12.2013

Catalog

PMC123

Genres

Artists
Description.
After KRTS toured his successful LP The Dread of an Unknown Evil, left with only one pair of boots and a few spare clothes of baggage, KRTS obtained his visa and began a new life as The Foreigner in Germany.
The Foreigner is looking through an alien's eyes from the first step of landing on new soil. The outsider position – Not knowing the language, direction, new set of rules, personalities, and learning how to become a part of a new society.
KRTS's often approach to music creation normally follows zero rules and boundaries of genres. This time, KRTS welds together influences of genres but, places them in a bubble of hard hitting Boom-Bap HipHop percussions, thumping bass-lines, and combines a melodramatic set of layered vocals sung by KRTS with rows of melodies that weave in and out creating various atmospheres within one song. As if creating different cities inside one country.
"The glow of the sun peeked out over mounds of snow, the flakes falling faintly, silver and dark. In this haze I saw Berlin for the first time: gray upon gray, the new world transplanted into the old. There were people of all sorts—specks of color shifting among shades of black—taking bottles from the local späti—sometimes even their own silverware—onto the streets, into the open air. I observed the bustle of Kottbusser Tor and the swarms protesting for equality, fists raised in unison, chanting a language both odd and familiar. Aged locals, youthful hipsters, dirty punks, and hippies all gathered around a street market filled with vendors selling Turkish, German, and African cuisines. The smells were as intoxicating as the strangeness, the allure of those unfamiliar tastes.
I let my guard down. I saw a cop and for once I didn't recoil at the thought of being picked out for a stop-and-frisk. My breathing slowed; I thought about past loves. Then I picked up my pace to a run.
At the sunrise I pause, still, sometimes, on the bridge near the U-Bahn at Warschauer Strasse. This is not my home. Here, for the first time in my life, I am the foreigner."
Produced by Kurtis Allen Hairston in Berlin, Pankow. Artwork and design by Michael 'The Binh' Theel. Mastered by Sven Friederichs. Text by Christopher Salyers. A&R: Gordon Gieseking.
Tracklist.
01

Foreign Land

02

Berlin Girls

03

Don't Need Your Love

04

This May Be Home

05

Sunrise Over Warschauer

06

Nothing Grows in Red Soil

06

Bonus Digital: Sunrise Over Warschauer (Sieren Remix)
Quotes.
Beautiful 'Berlin Girls'.
Big fan of KRTS's work n this might be his best yet, really great!
The Foreigner is perhaps his best work yet as he settles in to his new life in Berlin he's no stranger
to where the PMC sound & vision is headed as he fits right into that family more & more with each release!
Cool EP!
Beautiful! Love it!