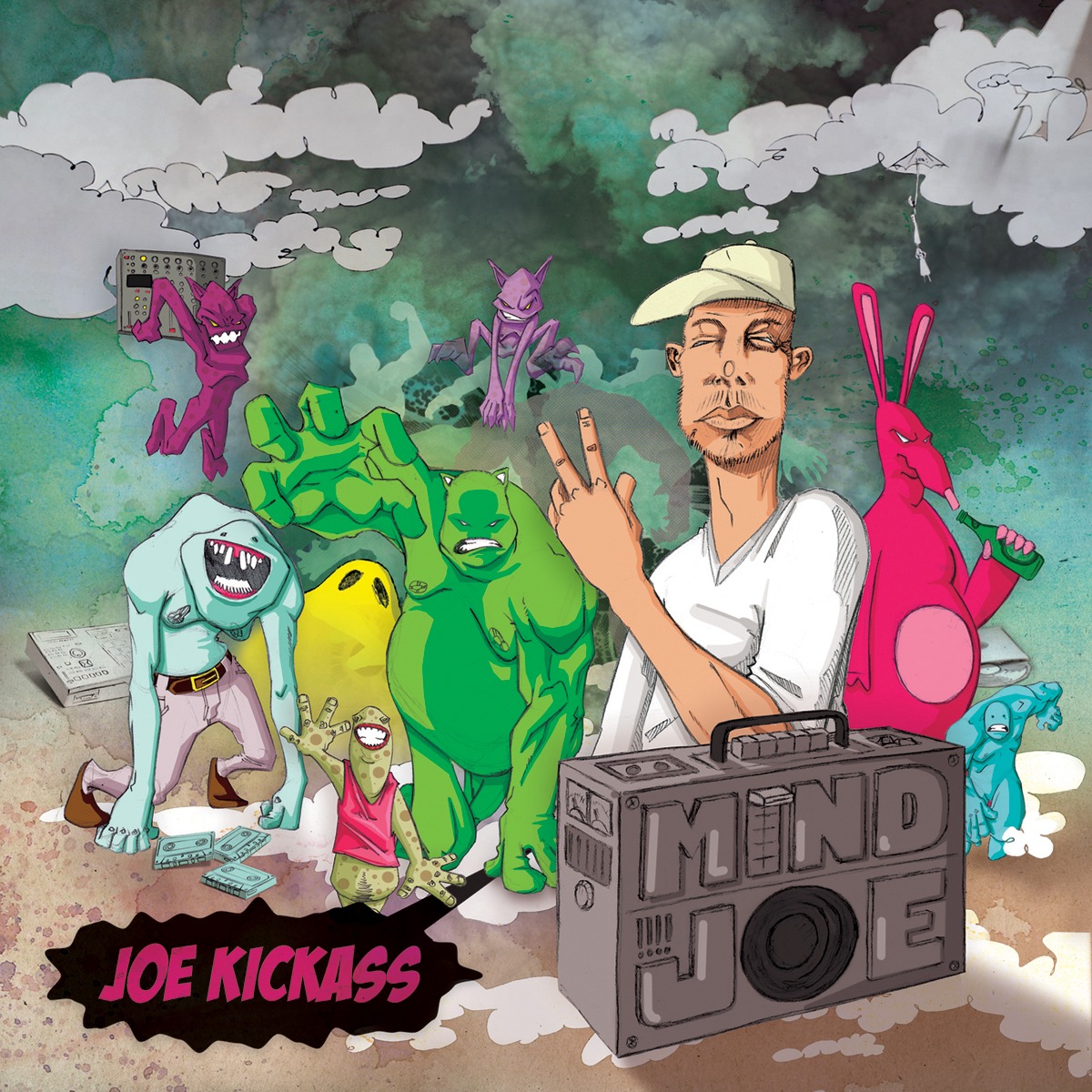 Release.
Joe Kickass – Mind Joe
Date

04.06.2010

Catalog

PMC063

Genres

Artists
Where to buy ?
You can order the vinyl version at hhv.de – EU
Description.
Full length album by Joe Kickass
…and then suddenly there was Joe Kickass. Seemingly out of the blue but with careful planning he dropped his well received 'Let Me Introduce EP' earlier this year on Project: Mooncircle. His track with Morlockk Dilemma called 'Real Emcee's' of the 'Zeitgeist EP' featuring a.o. Lewis Parker, Obba Supa and John Robinson added some more heads to his rapidly expanding fan base.
Now, Joe is back to bring you his first full length album entitled 'Mind Joe'. It's a diverse soul, jazz and oldskool infused ride, laced with witty and gritty vocals and wrapped in a sick cover design sporting Joe's own illustrations. Besides getting Portformat, Arts The Beatdoctor of The Q4 and of course Killing Skills on board, Joe again composed the majority of the beats himself proving himself as versatile as some kind of walking computer car that has yet to be invented.
This 17 track album brings your beloved hiphop back to life with it's raw but musically underpinned sound and lets you dive in Joe's mind as well as making you mind Joe for a long time to come.
'Mind Joe' will be released on the 4th of June on Project: Mooncircle and will be available on LP, CD and digital. For more info check Project: Mooncircle and Joe Kickass.
The vinyl version includes a DOWNLOAD CODE for the whole album.
Tracklist.
01

Bare Flesh

02

More Or Less

03

Birdman

04

Unga Bunga Feat. Portformat

05

X Marks The Spot

06

The True Captain

07

No Saints Asked Feat. Auke Sprangers

08

Gimme A Break

09

Akula

10

Black Coffee

11

Shirlyn

12

Gratitude Feat. Arts The Beatdoctor of The Q4