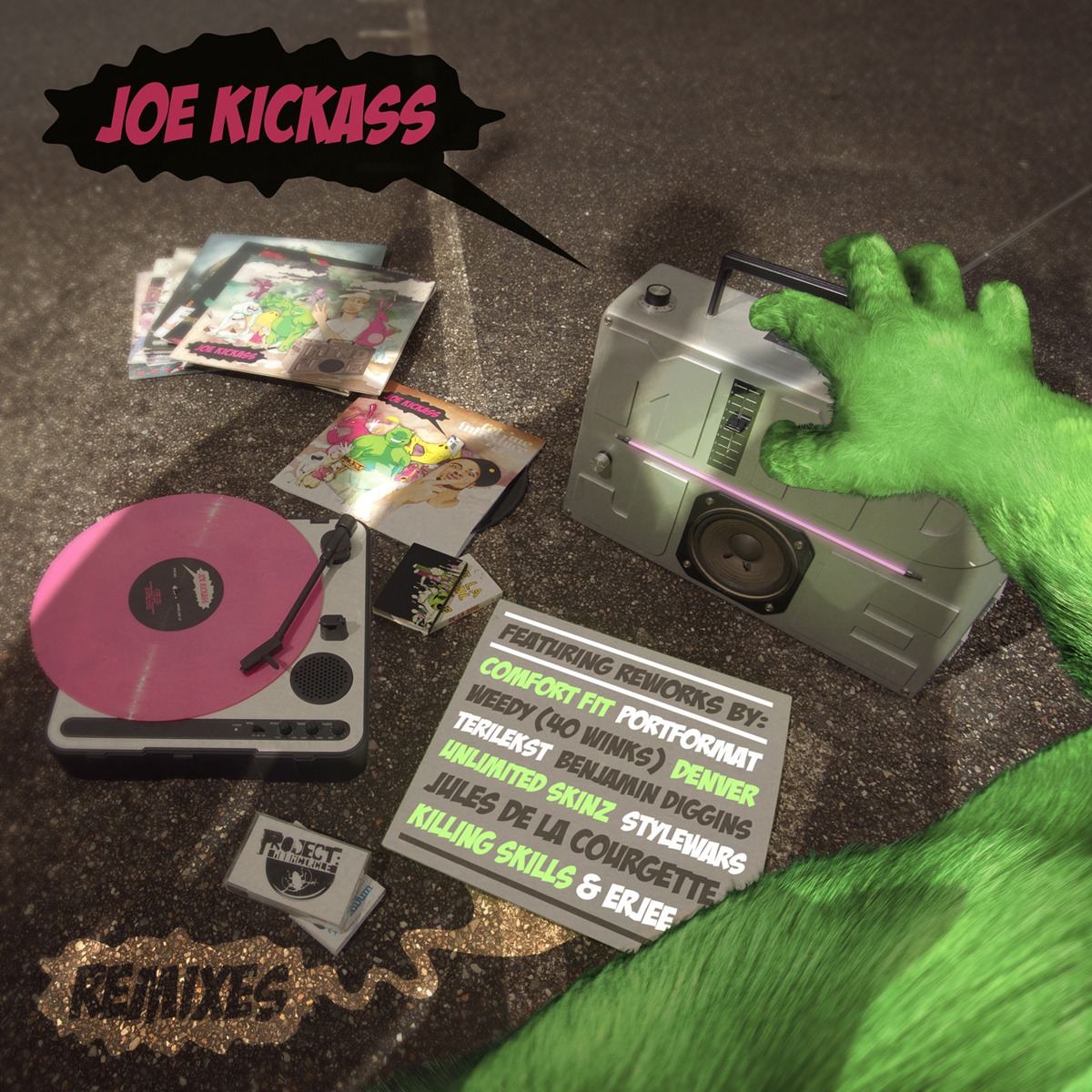 Release.
Joe Kickass – Mind Joe Remixes
Date

01.05.2011

Catalog

PMC079

Genres

Artists
Description.
With his 'Let Me Introduce EP' hitting the 200.000 downloads and the debut coloured vinyl LP 'Mind Joe' as good as sold out, Project: Mooncircle's young multi-talent Joe Kickass figured it was time to drop something new.
Whilst cunningly crafting his next full release, Joe and Killing Skills gathered a team of fellow producers to go to town on his debut album and remix the living crap out of it. The final result is a free 10 track serving that's bound to leave listeners hungry for more. And as the artwork (done by the man himself and his trusty sidekick Erjee) suggests, these reworks put a whole new perspective on the world of 'Mind Joe'.
With the likes of Weedy (40 Winks) and Terilekst holding down the more boombap side of things on one side, to Portformat, Comfort Fit, Jules De La Courgette and Denver delivering spaced out, trippy vibes on the other, 'Mind Joe Remixes' packs enough diversity to put your average aquatic ecosystem to shame.
Tracklist.
01

 Akula (Weedy of 40 Winks Remix)

01

 More Or Less (Style Wars & Killing Skills Remix)

01

 The True Captain (Jules de la Courgette Remix)

01

 No Saints Asked ft. Auke Sprangers (Portformat Remix)

01

 Shirlyn (Unlimited Skinz Remix)

01

 Gratitude (Erjee & Killing Skills Remix)

01

 The True Captain (Comfort Fit Remix)

01

 Shirlyn (Benjamin Diggins Remix)

01

 Give Me A Break (Terilekst Remix)

01

 Unga Bunga (Denver Remix)