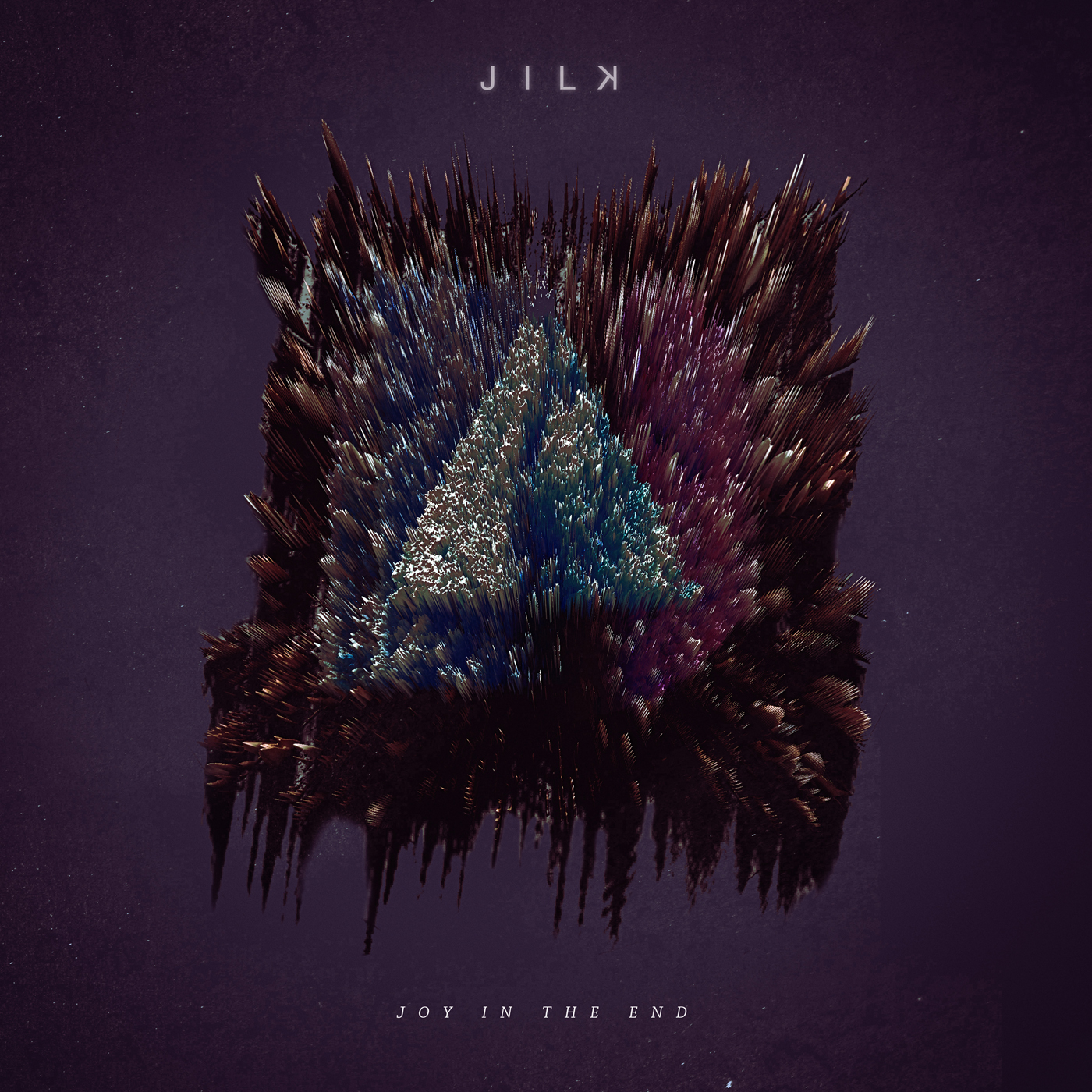 Release.
Jilk – Joy In The End
Date

01.09.2017

Catalog

PMC163

Genres

Artists
Description.

Following on from their EP 'In Need Of Tess' Jilk are excited to release their album 'Joy In The End' with Project Mooncircle. Their most fully realised and beautiful set of compositions yet. Through an apocalyptic narrative, the album explores themes of hope found in desolation and the eventual and inevitable cyclical return of loss and joy. An album for the current worrying times as well as the personal joys that can combat those worries.
This is Jilk's most collaborative effort yet as a collective. The influences and styles are eclectic; strings, guitars, synths, brass, voice, percussion, noise, concrète and glitch meet to create an overwhelmingly alluring set of compositions. Delicate electronic textures frame neo-classical arrangements while heart wrenching vocals and guttural bass lines drive the album forward through 11 tracks of folktronic, drone based walls of sound.
In the words of Elie Wiesel "Just as despair can come to one only from other human beings, hope, too, can be given to one only by other human beings."
'Joy In The End' comes out worldwide on limited handmade postcards (including download code) & digital.
Artwork by edapollo. A&R: Gordon Gieseking. Mastering by Sven Friederichs.
Tracklist.
01

The End of Joy

02

Green Creepers

03

Mum There's Someone In The Garden

04

Let's Still be Weird Right

05

Ryeleaze Empties

06

Birdies

07

Creeper's Reprise

08

Clavoline

09

A Miserable Physical Science Feat. Kayla Painter

10

Become The Build

11

Joy In The End
Quotes.
The band have a way of crafting stirring songs that, while conjuring poignant emotions, keep one foot in the experimental world.
I've to include this to my show. More Project: Mooncircle perfection!
The next beautiful piece of music on Project Mooncircle!
Mum There's Someone In The Garden – This song title alone could be a new definition of how horror movies work. This album though is a haunted house you would want to visit again and again due to all the beauty and fragile aesthetic that are intertwined with the at times claustrophobic feel that drives this album forward.
The band have moved audiences with their honest layering of sound.
As always beautiful textures!