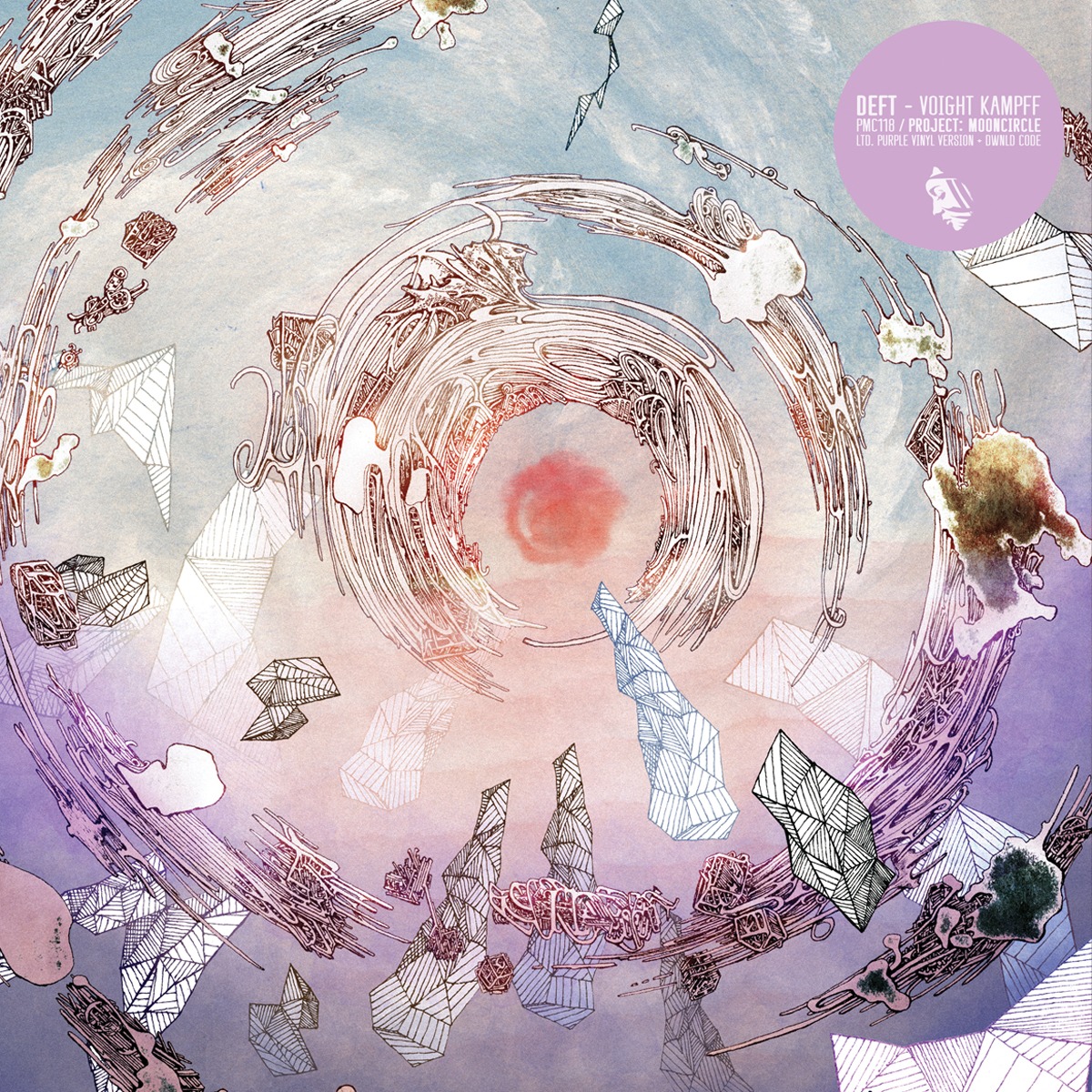 Release.

Deft – Voight Kampff
Date

06.09.2013

Catalog

PMC118

Genres

Artists
Description.
Find yourself on an interstellar trip away from the solitude and darkness of a wasted and depleted home-world on its final demise. During this journey you will not only move unbelievable distances through space and time but furthermore make unforeseen progress in your inner-mind and deepest parts of your psyche – questioning yourself and your perception on what it is to be real. These questions of self-doubt lead to an identity crisis that ultimately results in the hope of discovering a fantastic new utopian world that can only be reached through an incredible wormhole of a very special kind.
But what does reality mean in this blurry timeless vision?
Written, produced, and mixed by Yip Wong. Mastered by Sven Friederichs. A&R: Gordon Gieseking & Malte Tarnow. Original painting by Gregor Pieplow – Mikroversum. Design by Gordon Gieseking.
Tracklist.
01

Tesla's Machine

02

Heart

03

Rising Sun

04

Faded

05

Paris Falls

06

Drive
Quotes.
The gorgeous Deft… Future electronics as only he knows how.
Lovely EP of explorations in sound and ambience!
Klingt super, I like.
Always loved Deft's work, no exception here, super dope!
Deft is great, love his stuff. This feels like a new direction for him. Paris Falls is best for me on first listen.