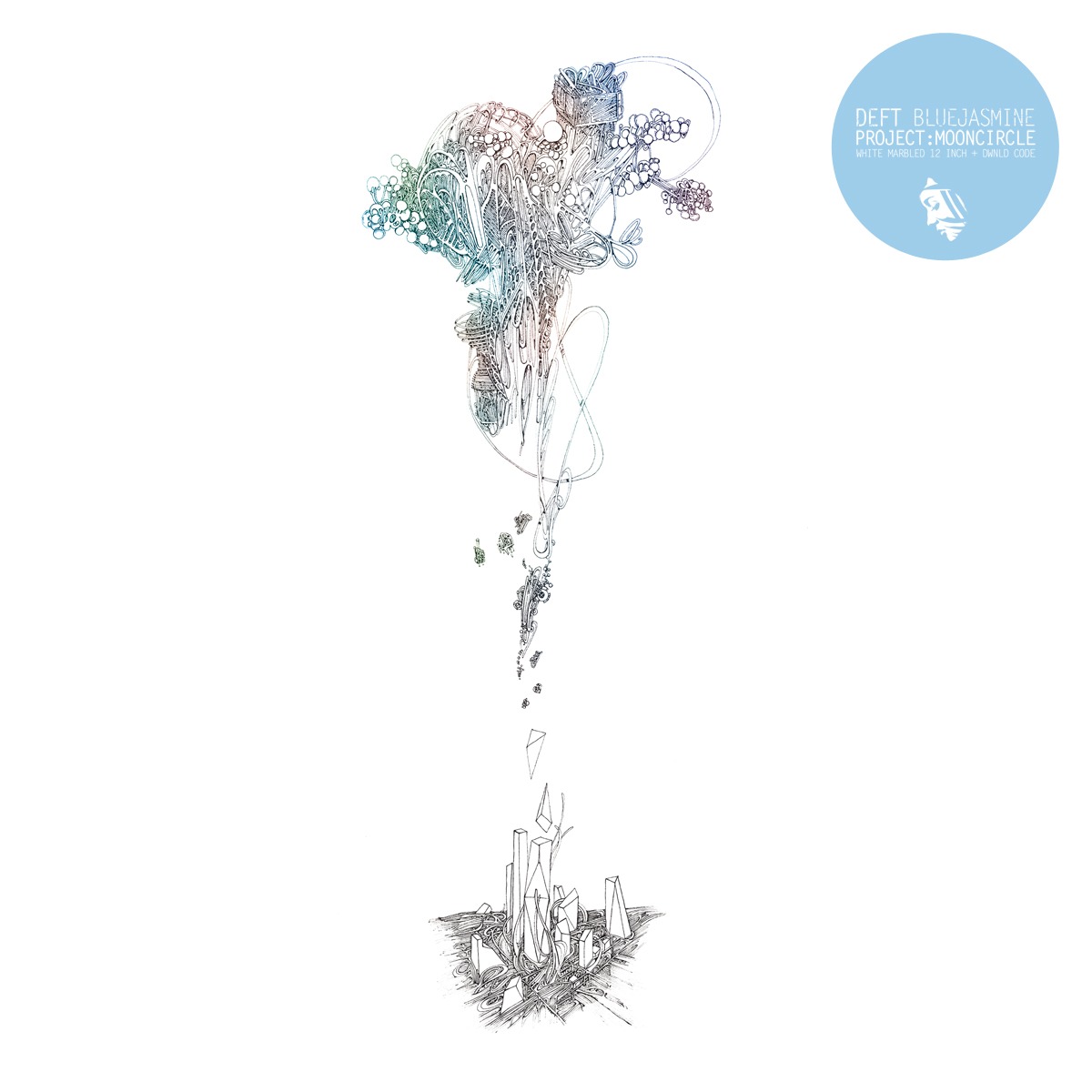 Release.

Deft – Blue Jasmine



Date

02.12.2014




Catalog

PMC136




Genres




Artists



Description.
Deft sets the tone early on his "Blue Jasmine" EP with an intro that juxtaposes the meaning of hypnosis and awakening, foreshadowing the way ambient elements are fused with heavy drums and complex rhythms. Energetically pulling the listener out of any hypnosis – or rather into? – the dark and massive basslines will haunt us through dark underground clubs all over.
"Further explorations with footwork/dnb with ambient pieces, a direction I want to take further in the future." – Deft
Deft's 'Blue Jasmine' EP is out worldwide via Project: Mooncircle on the 2nd of December 2014.
Written, produced and mixed by Yip Wong. Mastered by Sven Friederichs. A&R: Gordon Gieseking & Malte Tarnow. Original Drawing by Gregor Pieplow – MIKROVERSUM. Layout & design by Gordon Gieseking.
Tracklist.
01

Vapid (Pt. 1)

02

Vapid (Pt. 2)

03

Promise Me

04

Drawn

05

The Night Time

06

Blue Jasmine (Digital Bonus)
Quotes.
The key to Blue Jasmine is its drums, which are big, crisp and never far off.
Beautiful EP!
Sounds really dope!
Huge emotional space that sucks you in!