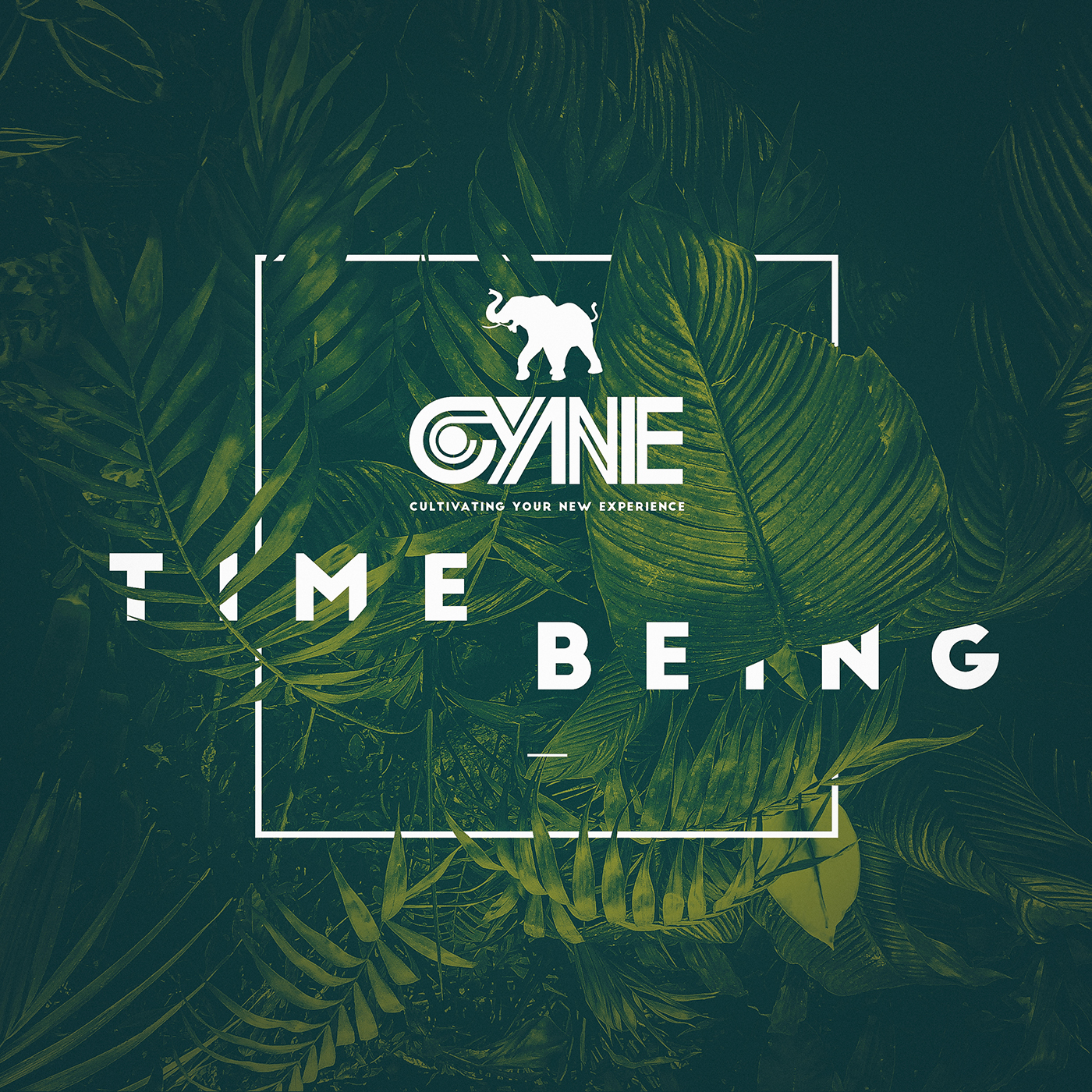 Release.
CYNE – Time Being Deluxe Edition
Date

29.09.2017

Catalog

PMC164

Genres

Artists
Description.

"Time Being", originally released in 2003, was the first full-length CYNE LP, following a series of 12" singles for Beta Bodega's imprint Botanica Del Jibaro. This Project Mooncircle reissue marks the first time that this long out-of-print album has been released on vinyl. This deluxe edition includes a remaster of the original "Time Being" album, previously released singles, instrumentals, and two previously unreleased bonus tracks ("Plain English" and "The Word"), both recorded during the "Time Being" sessions.
CYNE's "Time Being" lineup consisted of MC's Cise Star and Akin Yai, and producers Speck and Enoch. The four teamed up in Gainesville, Florida in 2001 and recorded "African Elephants", which was quickly released as a 12" and set the trajectory for the group's course. "Time Being" was created over the next year and reflects the musical and political environment of the time. Sonically the album showcases a synthesis of obscure samples filtered through the eclectic influences of Speck and Enoch, while Cise Star and Akin Yai's lyrics cover a wide range, from conceptual, introspective, and spiritual ideas to the anxieties of post-9/11 xenophobia and being a black youth in America.
CYNE has continued to release music for more than 15 years, including projects for domestic and international labels such as Project: Mooncircle, Botanica Del Jibaro, P-Vine, Home Tapes, and City Centre Offices. Although the group's lineup has changed for recent projects, all four members continue to work together, creating a reputation as artists that stay true to the lyrical power and gritty cut and paste aesthetic of classic Hip Hop while managing to explore new sonic territory.
Both CYNE and Akin Yai released new material in 2017; CYNE recently announced the second volume of their "Wasteland" beat tape series, while Akin Yai's new album "Romantica", primarily produced by Speck and Enoch, was released in April of 2017.
"Time Being" is now available on vinyl for the first time. The exclusive remastered deluxe set comes out worldwide on limited green triple vinyl and digital.
Original Artwork by Florencio Zavala. Updated artwork by Greg Haynes. A&R by Gordon Gieseking. Mastering by Sven Friederichs.
Tracklist.
01

Intro

02

Nothing's Sacred

03

Papermate

04

Steady

05

Interlude

06

400 Years Revisited

07

Samura's Optic

08

First Person

09

Interlude

10

Self Exam

11

Due Progress

12

Free

13

Out Of Time

14

Outro

15

African Elephants

16

Midas

17

400 Years

18

Paradise

19

The Word

20

Plain English (2003 Version)

21

Nothing's Sacred (Instrumental)

22

Papermate (Instrumental)

23

Steady (Instrumental)

24

400 Years Revisited (Instrumental)

25

Samura's Optic (Instrumental)

26

First Person (Instrumental)

27

Self Exam (Instrumental)

28

Due Progress (Instrumental)

29

Free (Instrumental)

30

Out Of TIme (Instrumental)

31

African Elephants (Instrumental)

32

Midas (Instrumental)

33

400 Years (Instrumental)
Quotes.
CYNE's music is for the deep thinkers out there and the innovative poets relish using their lyrical capabilities as a tool to speak out and to educate. And boy are we taking note.
Fresh!