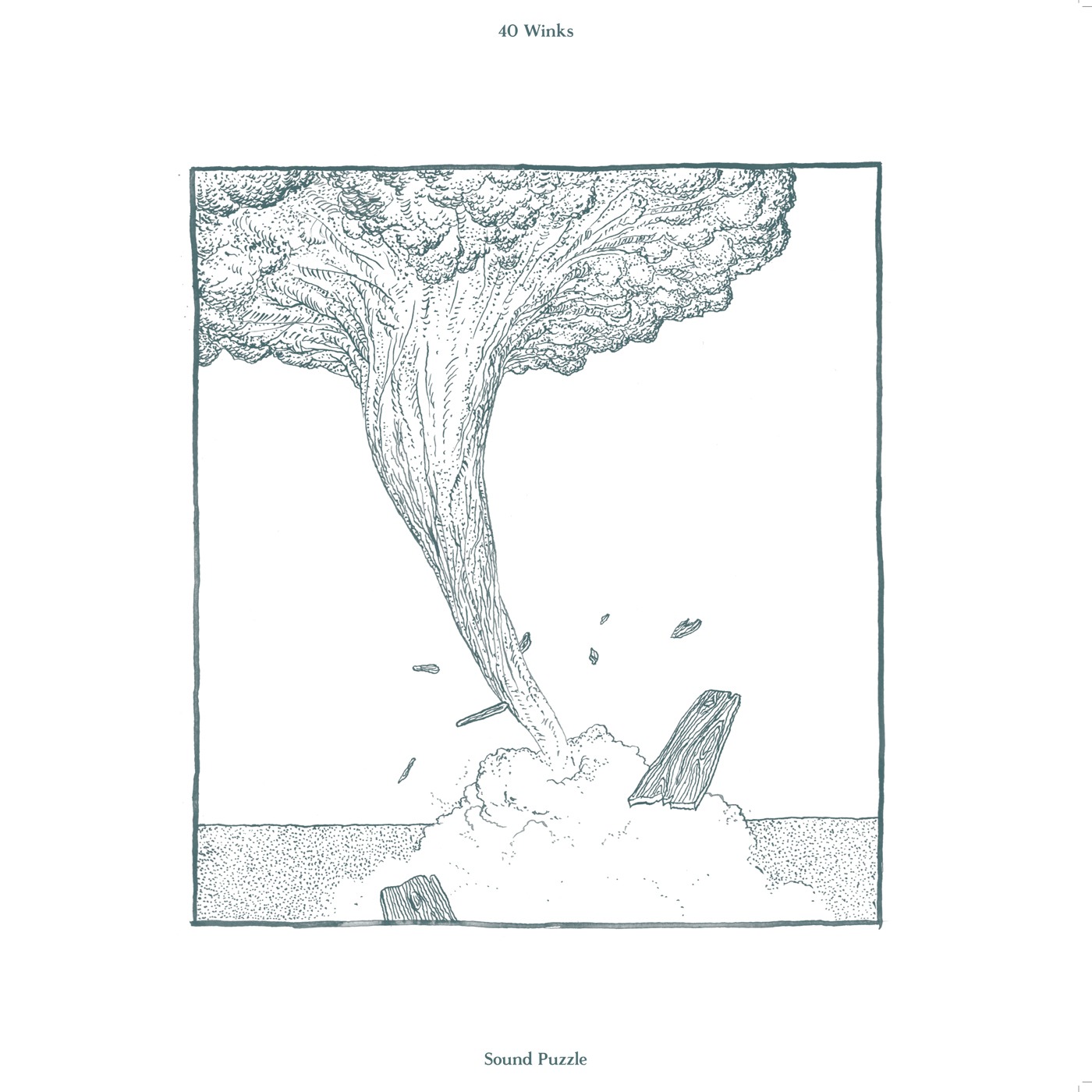 Release.
40 Winks – Sound Puzzle Deluxe Edition
Date

11.11.2015

Catalog

PMC150

Genres

Artists
Description.
Originally released in 2007 on now defunct MERCK Records, 'Sound Puzzle' has never before been pressed on vinyl in its entirety and now also includes highly exclusive bonus material that has only been available on a very limited run of 100 cassettes back when it was first released.
A record that would foreshadow 40 Winks' ascendance on the stage of left-field instrumental productions and paved the way for what has been an outstanding discography over the course of well over 10 years, 'Sound Puzzle', as the name implies, is the amalgamation of a myriad of samples, drums and loops, infused with film references, skits and humor, creating a release that begs to be listened to in its entirety.
'Sound Puzzle' is now available on vinyl for the first time. The exclusive remastered deluxe set includes previously unreleased bonus material and comes out worldwide on limited gatefold white vinyl and cassette.
Artwork by Afreux. A&R: Gordon Gieseking & Gabe Koch. Mastering by Sven Friederichs.
Tracklist.
01

Goodmorning (Intro)

02

New Day (Introlude)

03

Sketch

04

Go Ahead Bobby (Interlude)

05

Progress

06

Welcome to Paradise Island (Interlude)

07

For The Traveller

08

Egyptian Love Poems

09

It's Here

10

You (Interlude)

11

I Bring You Dreams

12

Divine Intervention (Interlude)

13

Planet Anvers

14

Picture This

15

Soulful Sensitivity

16

Mind Lost (Interlude)

17

One Button

18

Old Train

19

Way Past Bedtime (Outro)

20

Melancholia (Bonus)

21

Intro (More Than Loops – 2003)

22

City Dweller (More Than Loops – 2003)

23

Low Budget Style (Hit The Hay Cassette –  2002)

24

Elevation Through Music (More Than Loops – 2003)

25

Amazon Stroll (Padmo Change The Channel – 2008)

26

Beats And Pieces (Weedy Limited Copy – 2009)

27

Sound Illusion (More Than Loops – 2003)

28

Hit The Hay Outro (Hit The Hay casette – 2002)
Quotes.
The duo's lounge leanings are evident from the off, but instead of going all-out coffeetable, there's a subtle leaning towards the credible end of lounge music – smoky European bars, crackling home movies and girls with knitted scarves… you know what I'm talking about!