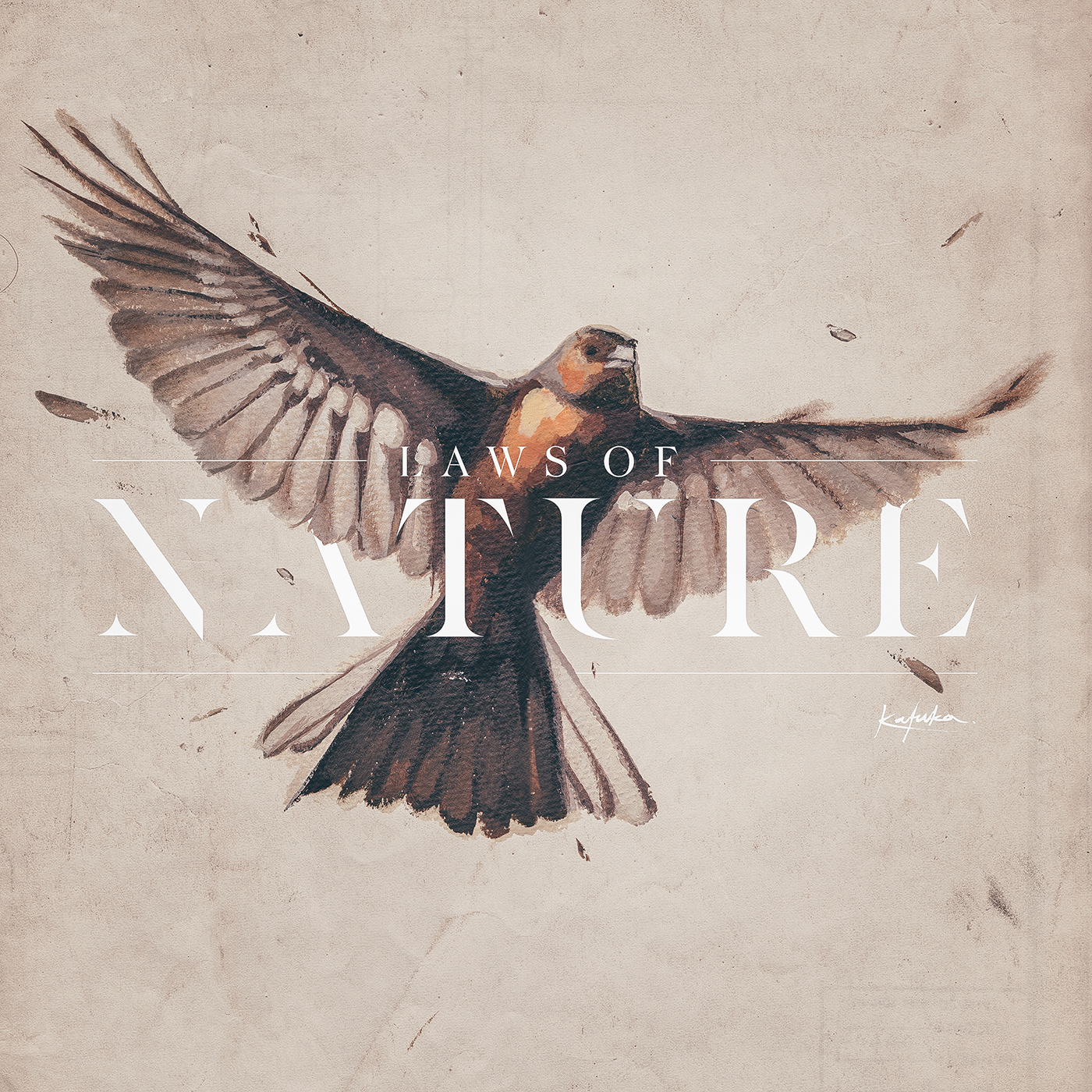 Release.

Kafuka – Laws of Nature
Date

26.05.2017

Catalog

PMC160

Genres

Artist
Description.
To forget the pursuit of harmony.
To recall the past to make a future.
Forever seeing yourself reflected, feeding back in eternal repeating cycles.
A dialog with oneself within the natural world.
Choosing a final destination as the journey ceaselessly repeats.
I hope to share what I've experienced in this big journey.
I hope you will feel both a sense of nostalgia, and a sense of newness.
That makes our harmony.
– Kazuomi Eshima
Japanese:
経験や過去を思い出し未来を作る
永遠と繰り返される出来事の中にあり、
フィードバックし、常に自身を鏡の中に見ている。
自身との対話は、世界の法則の中にあり
旅は止まること無く繰り返され最終地へと向かう事を。。選ぶ
大きな旅の中で自分自身が経験して来た事を共有することが出来たらと思いつくりだした。
懐かしさや新しさを同時に感じることが出来たなら… 良いと思っている。
'Laws of Nature' comes out worldwide on limited vinyl (including download code) & limited edition CD via Perfect Touch in Japan.
Artwork by Erin & Greg Haynes. A&R: Gordon Gieseking, Erik Luebs & Malte Tarnow. Mastering by Sven Friederichs.
Tracklist.
01

Mustang

02

Fine Rain

03

Psychedelia

04

Saunter

05

Variance

06

Resolve

07

Forget Me Not
Quotes.
Another superb release on this wonderfull label.
Another gorgeous release on the ever fine label.
A dreamy collage of evolving soundscapes.
Beautifully conceived production skills executed with passion.
One minute there's the heavy weight beats of "Psychedelia", then it goes all dreamy with "Variance"…. a beautiful journey.
Reprocessing samples and recording guitars and other natural sounds, he creates a collage of dreamy textures, slowly evolving melodies, and stuttered rhythms that call back to the roots of IDM while simultaneously tackling new emotional ground.
Another quality selection of forward thinking melodic beats.

Laws of Nature, the two inherent dichotomies work together in blissful harmony.