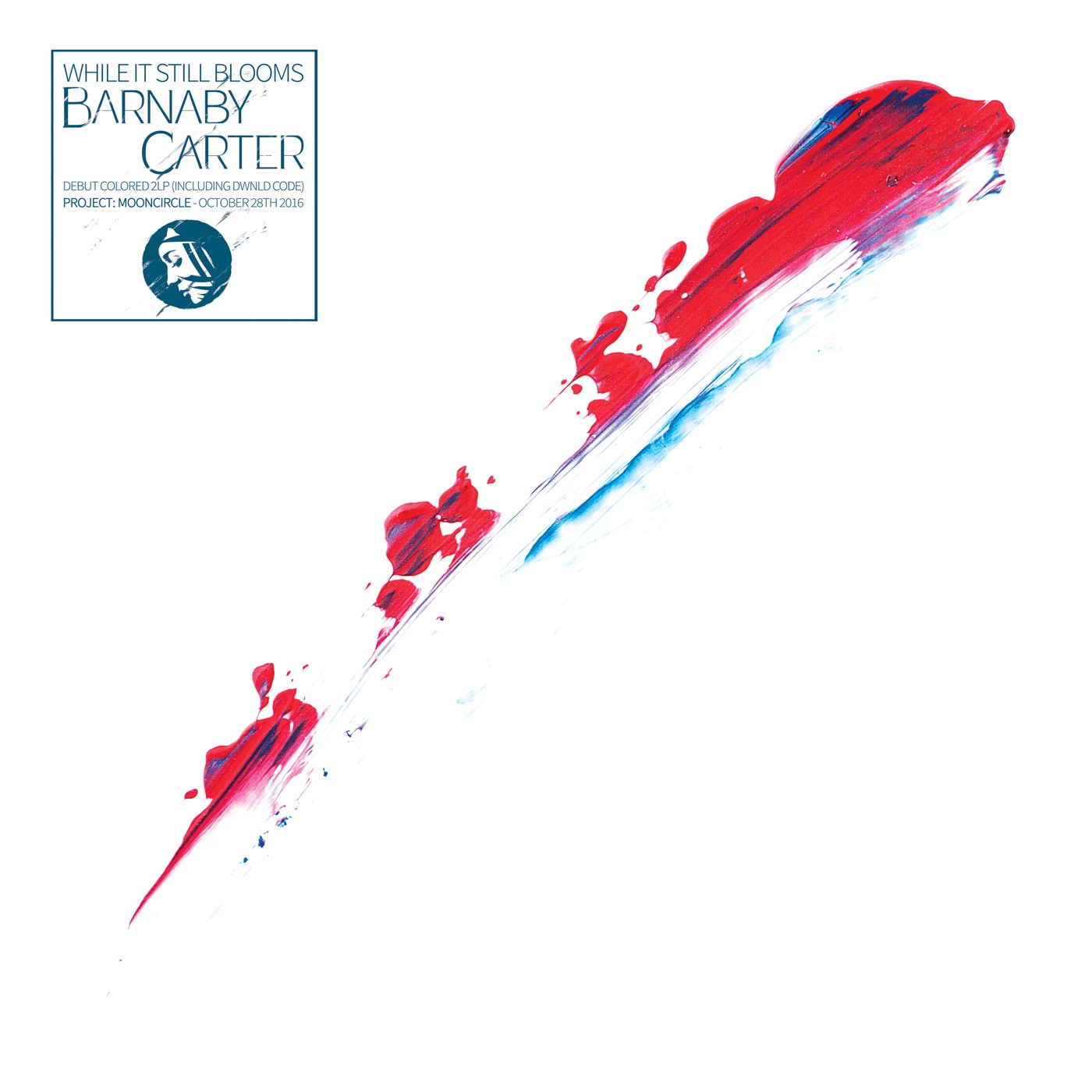 Release.

Barnaby Carter – While It Still Blooms
Date

28.10.2016

Catalog

PMC155

Genres

Artist
Description.
It is a fundamental part of life that in order for something new to emerge, something old has to pass and give up its space and resources. This circulation between life and death is the source of everything beautiful. It is omnipresent in the whole of nature and all cycles of reproduction we know.
"Life is finite yet cyclical. It's beautiful. I am inspired by nature, and of the growth within it, albeit temporary. But for me, as I said before, the finiteness of life is part of it's beauty. So enjoy the moment." – Barnaby Carter
The positive melancholy of 'While It Still Blooms' is his testament to acceptance, creativity and simplicity.
'While It Still Blooms' comes out worldwide on limited splattered vinyl (including download code).
Tracklist.
01

Ought've

02

Evening Redness

03

Your Greatest Gift

04

They'll Come With Joy

05

Basti

06

Cold Weather Warm Soul

07

It's My Constant

08

This Is Ours

09

Interpreter

10

West Kennet

11

A Place Beyond The Pines

12

Sassuolo Cagliari

13

Portus Abonae (Bonus)

14

In Bloom (Bonus)

15

Redcliffe (Bonus)
Quotes.
Brilliant album on the great German label Project Mooncircle!
What an incredible musician! Love that!!
Very calming sounds but also very open sounding and very live at the same time and just another great track from the excellent label Project Mooncircle.
Barnaby Carter set about nailing down his own, totally distinct, universe.
The first taste of the forthcoming album arrives in lead single, "Cold Weather Warm Soul." Filled with shimmering ambience, it's a lush, pop-infused cut that focuses on atmosphere and intricately program beats to deliver its message.
As 'Ought've' continues strings become even more emotional; something to have playing whilst looking out the window on a rainy day.
Barnaby's sound largely eschews abrasive hard-hitting beats and frequencies, blending live organic instrumentation with ethereal electronic soundscapes to create ambient, downtempo excursions.

Barnaby Carter's sound is a deep and lush shade of ambient, but with the cinematic influences of Ital Tek and Jon Hopkins adding a sense of movement and direction to Carter's music.

This one is a bit special and I\'m really happy to be introduced to Barnaby Carter and his subtle but hugely moving sonic world.
Another highly interesting and diverse package from Project Mooncircle.
Very atmospheric tunes, perfectly suzitable for late-night shows.
The experimental piece explores ethereal style and showcases the brilliance of Carter's musical approach. His latest single adds to the list of already stunningly released tracks, and the album is quickly becoming one of the most interesting releases of the year.
Yes another beautiful album from PMC. I thought previous years were good but you're on top form in 2016!!
Whilst It Still Blooms impresses as a singular and intimate body of work. Released via the illustrious Project Mooncircle, Carter's debut is a record of emotional subtlety and intricacy, and a standout release of the season.